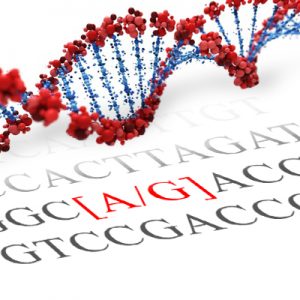 The mu-opioid receptor, encoded by the OPRM1 gene, is the primary receptor for the endogenous opioid peptide b-endorphin, but is also the site at which exogenous opioids including morphine and heroin bind (1,2). The most commonly studied SNP for this gene is rs1799971 (A/G variation), on the first exon of the OPRM1 gene, and represents […]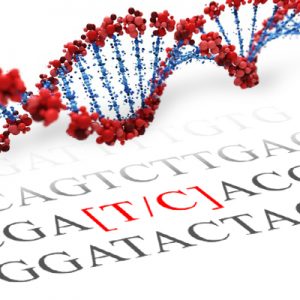 Circadian rhythms occur over a 24-hour period and are known to exhibit self-sustained cycles in behavior, physiology, and metabolism (1). The protein encoded by the CLOCK gene plays a central role in the regulation of these circadian rhythms via its function as a transcriptional regulator of genes involved in maintaining sleep/wake cycles (2).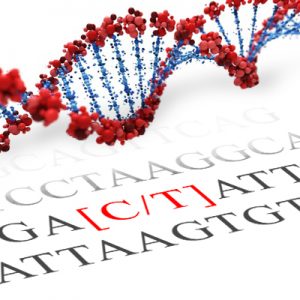 Many variants of the Fat mass and obesity (FTO) gene, clustered within intron 1, have been widely connected to human obesity (1). Scuteri et al 2007, reported that common genetic variants in the FTO gene are associated with substantial changes in BMI, hip circumference, and body weight (2). In addition to body weight regtulation, some […]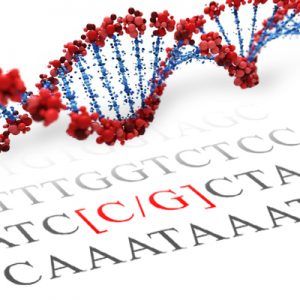 Corticosteroid receptors are released into the brain by the adrenal cortex during stressful circumstances and when released, have been shown to affect mental processes like emotion and cognition (1). The mineralocorticoid receptor (MR) is one of two known corticosteroid receptors that has equal affinity for both mineralocorticoids and glucocorticoids.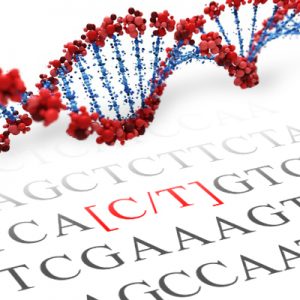 The Brain-Derived Neurotrophic Factor (BDNF) protein promotes and maintains the survival of nerve cells and helps regulate synaptic plasticity, which is important for learning and memory. Several studies have shown a correlation between low levels of BDNF and depression, bipolar disorder and schizophrenia, while neuropsychiatric medications like antidepressants and antipsychotics have been shown to increase […]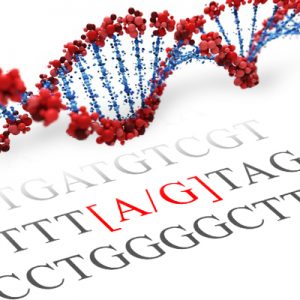 The nicotinic acetylcholine receptor gene (CHRNA3) encodes proteins with a ligand-gated ion channel that likely affects neurotransmission in humans. Polymorphisms of the CHRNA3 gene have been associated with an increased risk of smoking initiation and an increased susceptibility to lung cancer (1).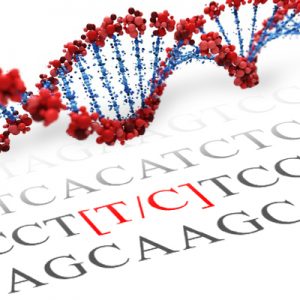 The glucocorticoid receptor, NR3C1, is part of the nuclear receptor subfamily, and acts as a receptor for glucocorticoids, most importantly cortisol. NR3C1 is in abundance throughout the body and helps regulate genes that control metabolism, cell differentiation, functions of the nervous and immune systems, and in maintaining homeostasis after stress (1).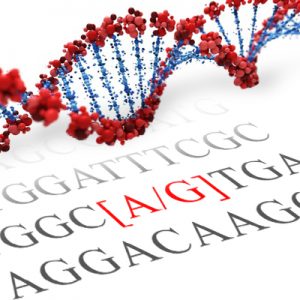 Catechol-O-methyltransferase (COMT), an enzyme that is involved in the degradation of catecholamine neurotransmitters (e.g., dopamine, epinephrine, and norepinephrine), can affect executive functions involved in cognitive flexibility, impulse control, abstract thought, and the ability to follow instructions (1, 2, 3). The well-studied COMT SNP rs4680, results in a valine (Val) to methionine (Met) substitution at position […]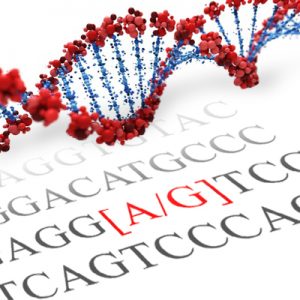 Research studies surveying behavioral associations with SNPs in the Oxytocin Receptor Gene (OXTR) have found links to emotional regulation, behaviors, personality traits, and socially-related diagnoses (1). In similar high-impact studies, OXTR polymorphisms have been associated with the influence or regulation of human behaviors, such as stress reactivity, social perception, reproduction, and empathy (2, 3). Individuals […]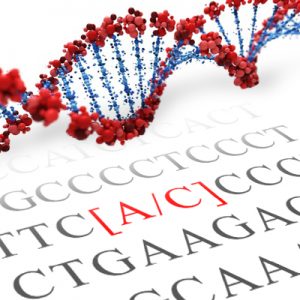 Within the central nervous system, dopamine functions as a neurotransmitter, and is involved in the control of locomotion, cognition, affect and neuroendocrine secretion (1). The dopamine receptor DRD2, functions to regulate synthesis, storage and release of dopamine (2). Mutations in the DRD2 gene can inhibit dopamine production and activity, leading to psychiatric and psychotic effects […]