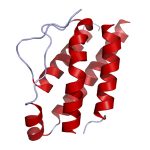 IL-2 Human interleukin-2 (IL-2) has several roles in the immune system, immune tolerance and immunity against pathogens, primarily by its direct effects on T lymphocytes. In general, depending on the context, IL-2 can function to initiate or dampen immune responses. IL-2 promotes the differentiation of immature T lymphocytes into regulatory T cells, which help protect against autoimmunity. In the presence of stimulated antigen, IL-2 drives T cell differentiation into effector T cells and later into memory T cells that function to fight off infections. Also, IL-2 promotes T cell differentiation into Th1 and Th2 lymphocytes while inhibiting Th17 differentiation. Elevated IL-2 levels have been reported in the saliva of patients with burning mouth syndrome and associated with severity of the illness (1).
Technical Summary
Analyte Summary
Analyte:
Interleukin-2
Aliases:
IL-2
Serum-Saliva Correlation:
NA
Optimum Collection Volume:
100 μL
Assay Summary
Methodology:
ECL
Sensitivity:
0.09 pg/mL
Assay Range:
0.09 – 6040 pg/mL
Assay Type:
Quantitative
Collecting Saliva for Cytokines
CYTOKINE SALIVA COLLECTION CONSIDERATIONS
Better results begin with better saliva collection. This collection protocol features general considerations to maximize salivary cytokine analysis. Use this analyte specific collection protocol to plan your collection methodology and sampling schemes.
APPROVED SALIVARY CYTOKINE COLLECTION METHODS
Test Saliva Samples
@ Salimetrics
Salimetrics SalivaLab - Easy & Accurate
| | |
| --- | --- |
| Order Code (lab): | 5209.03 |
| Transport Requirements: | Ship on Dry Ice |
| Related Panels and Profiles: | Salivary Cytokine Panel |
@ Your Own Lab
Salimetrics Assay Kits - Better Results
The validated method used by Salimetrics is proprietary and not available in assay kit form at this time.
Add

DNA Analysis

to My Study
Considerations for adding Salivary DNA to analyte Studies:
You can combine salivary analytes with easy, accurate, and affordable genomic testing using Salimetrics SalivaLab and the same sample that you are already collecting – no specialized saliva collection devices or additional samples are required.
Don't know what SNPs are right for you? The SalivaLab's DNA team specializes in genetic testing services, we recommend you Request a DNA Consult (gratis) to learn more about common considerations such as # of samples, participant ethnicity, and IRB Approval.
All DNA Services
DNA Extraction and Normalization
Single Nucleotide Polymorphism (SNP) Genotyping
VNTR & STR Analysis
References & Salivary IL-2 Research
Simcic D, Pezelj-Ribaric S, Grzic R, Horvat J, Brumini G, Muhvic-Urek M. Detection of salivary interleukin 2 and interleukin 6 in patients with burning mouth syndrome. Mediators Inflamm. 2006;2006(1):54632.
Rajendran P, Chen YF, Chen YF, Chung LC, Tamilselvi S, Shen CY, et al. The multifaceted link between inflammation and human diseases. Journal of cellular physiology. 2018;233(9):6458-71.
Val M, Sidoti Pinto GA, Manini L, Gandolfo S, Pentenero M. Variations of salivary concentration of cytokines and chemokines in presence of oral squamous cell carcinoma. A case-crossover longitudinal prospective study. Cytokine. 2019;120:62-5.
Wang X, Kaczor-Urbanowicz KE, Wong DT. Salivary biomarkers in cancer detection. Med Oncol. 2017;34(1):7.
Huck O, Buduneli N, Bravo D. Inflammatory Mediators in Periodontal Pathogenesis. Mediators Inflamm. 2019;2019:2610184.
Silva N, Abusleme L, Bravo D, Dutzan N, Garcia-Sesnich J, Vernal R, et al. Host response mechanisms in periodontal diseases. J Appl Oral Sci. 2015;23(3):329-55.
Gaba FI, Sheth CC, Veses V. Salivary biomarkers and their efficacies as diagnostic tools for Oral Squamous Cell Carcinoma: Systematic review and meta-analysis. J Oral Pathol Med. 2018.
Slavish DC, Graham-Engeland JE, Smyth JM, Engeland CG. Salivary markers of inflammation in response to acute stress. Brain, behavior, and immunity. 2015;44:253-69.
Sheth CC, Lopez-Pedrajas RM, Jovani-Sancho MDM, Gonzalez-Martinez R, Veses V. Modulation of salivary cytokines in response to alcohol, tobacco and caffeine consumption: a pilot study. Sci Rep. 2018;8(1):16687.