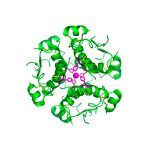 Insulin, a core anabolic peptide hormone, is responsible for regulating the metabolism of nutrients such as glucose and fatty acids to promote their absorption into fat, liver, and skeletal muscle cells. It also suppresses the breakdown of proteins into amino acids. Circulating insulin levels stimulate cellular glucose oxidation, glycogenesis, lipogenesis, and proteogenesis to maintain glucose homeostasis and are mainly modulated by beta cells in the islets of Langerhans and hyperglycemic hormones such as cortisol, glucagon and growth hormones. Multiple systems, as well as metabolic and neural influences co-function to regulate insulin levels. Prolonged deficiencies in insulin regulation have been linked to a myriad of health risks, including metabolic syndrome, obesity, diabetes mellitus, water bloating, high blood pressure, endocrine dysfunctions and increased levels of inflammatory compounds in the blood.
Read More...
In saliva, insulin shares a near linear correlation to fasting blood levels and is a reliable surrogate for serum measures, with a 0.92 correlation (Fabre 2012). During an oral glucose tolerance test, research shows a ~30 minute delay between salivary insulin and the spike in serum insulin levels (Fekete 1993). Overall, salivary insulin presents a unique opportunity to monitor insulin levels prior to disease progression. Elevated fasting insulin is a hallmark of insulin resistance, which can precede type 2 diabetes onset by several years and may be used to justify changes in lifestyle to reduce the risk of disease (Tomoshige Hayashi 2013).
Show less...
Technical Summary
Analyte Summary
Analyte:
Insulin
Aliases:
INS, IDDM, IDDM1, IDDM2, ILPR, IRDN, MODY10
Serum-Saliva Correlation:
0.92
Optimum Collection Volume:
100 μL*
*Add 300 µl to the total volume of all tests for liquid handling
Special Considerations
Fasting Insulin: Do not consume food or beverage within eight hours prior to saliva collection.

Glucose Challenge: Salivary insulin levels lag approximately 1 hour behind blood levels.
Assay Summary
Methodology:
ELISA
Sensitivity:
7.5 pg/mL
Assay Range:
3.2-50,000 pg/mL
Assay Type:
Quantitative
Collect Saliva Samples
INSULIN SALIVA COLLECTION CONSIDERATIONS
Better results begin with better saliva collection. This collection protocol features general considerations to maximize salivary Insulin analysis. Use this analyte specific collection protocol to plan your collection methodology and sampling schemes.
APPROVED SALIVARY INSULIN COLLECTION METHODS
Test Saliva Samples
@ Salimetrics
Salimetrics SalivaLab - Easy & Accurate
| | |
| --- | --- |
| Order Code (lab): | 5452 |
| Transport Requirements: | Ship on Dry Ice |
@ Your Own Lab
Salimetrics Assay Kits - Better Results
The validated method used by Salimetrics is proprietary and not available in assay kit form at this time.
Add

DNA Analysis

to My Study
Considerations for adding Salivary DNA to analyte Studies:
You can combine salivary analytes with easy, accurate, and affordable genomic testing using Salimetrics SalivaLab and the same sample that you are already collecting – no specialized saliva collection devices or additional samples are required.
Don't know what SNPs are right for you? The SalivaLab's DNA team specializes in genetic testing services, we recommend you Request a DNA Consult (gratis) to learn more about common considerations such as # of samples, participant ethnicity, and IRB Approval.
All DNA Services
DNA Extraction and Normalization
Single Nucleotide Polymorphism (SNP) Genotyping
VNTR & STR Analysis
References & Salivary Insulin Research