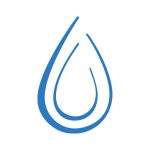 Better Participant Compliance
Saliva Collection methods from SalivaBio are engineered to increase participant compliance and maximize sample integrity. Methods for saliva collection have significantly advanced over the past decade, leading to standardized, reliable methods, devices and techniques that produce high integrity saliva samples allowing for the most accurate results. Salimetrics and SalivaBio work with researchers to design collection systems and devices that have become the trusted methods for researchers driven by scientific credibility.
BETTER COLLECTION, BETTER RESULTS
Collect Right with the Saliva Collection eBook
Learn the proper techniques and methods for saliva collection, handling, storage, and shipping with this step-by-step guide. If you are collecting saliva for biomarker or analyte analysis, we have developed this guide to provide you better results with your salivary testing.
---
START WITH YOUR PARTICIPANTS
Adults, Children 6+
Children < 6 Years
Children < 6 Months
Animals
Passive Drool
*
Oral Swab
Children's Swab
Infant's Swab
*Note:
Some children < 6 are capable of providing passive drool samples under supervision
All Saliva Collection
Methods
Collection Methods
Approved By Analyte
= No = Yes
| Analyte | Passive Drool | SalivaBio Swabs | Optimum Collection Volume |
| --- | --- | --- | --- |
| Salivary 17 Alpha-OHP | | | 125 μL* |
| Salivary Aldosterone | | | 175 μL* |
| Salivary Alpha-Amylase | | | 25 μL* |
| Salivary Androstenedione | | | 125 μL* |
| Salivary C-Reactive Protein | | | 125 μL* |
| Salivary Chromogranin A | | | 75 μL* |
| Salivary Cortisol | | | 75 uL |
| Salivary Cotinine | | | 75 µL* |
| Salivary DHEA | | | 125 μL* |
| Salivary DHEA-S | | | 225 μL* |
| Salivary Estradiol | | | 225 μL* |
| Salivary Estriol | | | 175 μL* |
| Salivary Estrone | | | 255 μL* |
| Salivary Insulin | | | 100 μL |
| Salivary Interleukin-1 Beta | | | 50 μL* |
| Salivary Interleukin-6 | | | 135 μL |
| Salivary Interleukin-8 | | | 100 μL |
| Salivary Melatonin | | | 225 μL* |
| Salivary Neopterin | | | 125 μL* |
| Salivary Oxytocin | | | 150 μL |
| Salivary Progesterone | | | 125 μL* |
| Salivary SIgA | | | 50 μL* |
| Salivary Testosterone | | | 75 μL* |
| Salivary TNF-Alpha | | | 425 μL* |
| Salivary Total Protein | | | 75 μL* |
| Salivary Transferrin | | | 75 μL* |
| Salivary Uric Acid | | | 25 μL* |