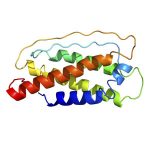 Human Interleukin 7 (IL-7) activity is important for every stage of T cell development and survival of naïve T cells and generation and maintenance of CD4 and CD8 T cell memory. It is also important for the formation of lymphoid structure and defense mechanisms mediated by lymphoid cells. Pathologies associated with IL-7 are those mediated by the dysregulation of lymphoid function leading to autoimmune diseases such as diabetes and multiple sclerosis, (1) and chronic inflammatory diseases, including rheumatoid arthritis and inflammatory bowel disease (2). IL-7 signaling is also associated with several types of lymphoid leukemias (3). IL-7 is a glycosylated 25 kDa hematopoietic growth factor that plays a central regulatory role throughout the lymphoid system (3).
Technical Summary
Analyte Summary
Analyte:
Interleukin-7
Aliases:
IL-7
Serum-Saliva Correlation:
NA
Optimum Collection Volume:
100 μL
Assay Summary
Methodology:
ECL
Sensitivity:
0.16 pg/mL
Assay Range:
0.16 – 563 pg/mL
Assay Type:
Quantitative
Collecting Saliva for Cytokines
CYTOKINE SALIVA COLLECTION CONSIDERATIONS
Better results begin with better saliva collection. This collection protocol features general considerations to maximize salivary cytokine analysis. Use this analyte specific collection protocol to plan your collection methodology and sampling schemes.
APPROVED SALIVARY CYTOKINE COLLECTION METHODS
Test Saliva Samples
@ Salimetrics
Salimetrics SalivaLab - Easy & Accurate
| | |
| --- | --- |
| Order Code (lab): | 5209.08 |
| Transport Requirements: | Ship on Dry Ice |
| Related Panels and Profiles: | Salivary Cytokine Panel |
@ Your Own Lab
Salimetrics Assay Kits - Better Results
The validated method used by Salimetrics is proprietary and not available in assay kit form at this time.
Add

DNA Analysis

to My Study
Considerations for adding Salivary DNA to analyte Studies:
You can combine salivary analytes with easy, accurate, and affordable genomic testing using Salimetrics SalivaLab and the same sample that you are already collecting – no specialized saliva collection devices or additional samples are required.
Don't know what SNPs are right for you? The SalivaLab's DNA team specializes in genetic testing services, we recommend you Request a DNA Consult (gratis) to learn more about common considerations such as # of samples, participant ethnicity, and IRB Approval.
All DNA Services
DNA Extraction and Normalization
Single Nucleotide Polymorphism (SNP) Genotyping
VNTR & STR Analysis
References & Salivary IL-7 Research
Lee LF, Logronio K, Tu GH, Zhai W, Ni I, Mei L, et al. (2012). Anti-IL-7 receptor-alpha reverses established type 1 diabetes in nonobese diabetic mice by modulating effector T-cell function. Proceedings of the National Academy of Sciences of the United States of America. 109(31):12674-9.
Belarif L, Danger R, Kermarrec L, Nerriere-Daguin V, Pengam S, Durand T, et al. (2019). IL-7 receptor influences anti-TNF responsiveness and T cell gut homing in inflammatory bowel disease. J Clin Invest. 129(5):1910-25.
Barata JT, Durum SK, Seddon B. (2019). Flip the coin: IL-7 and IL-7R in health and disease. Nat Immunol. 20(12):1584-93.