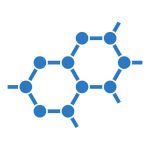 How to Choose the right Salivary Biomarker, Analyte or Genetic Marker?
As the number of novel biomarkers being studied in saliva continues to increase, choosing a reliable and impact generating salivary biomarker, analyte, or genetic marker can seem daunting. However, Salimetrics is here to help with some basic advice to keep you going. If you need something more in-depth, don't hesitate to request advice. We're always happy to assist.
Salivary Analyte
Resources
Salivary Analyte
FAQs
Consider the participant group and general question being asked.
Consider parameters that may effect your analyte of choice when collecting from specific participant groups, such as participant segments that may likely be supplementing hormones, taking medications, may be prone to oral injury or inflammation,  or participating in actions that may influences salivary analyte levels.
Where can I find normal ranges for each analyte by ethnic group?
We do not track this information internally, however some published data differentiates their descriptive data by race.
Where can I find data on hormone levels over the menstrual cycle?
Several researchers have tracked salivary hormones across the menstrual cycle.  These publications are easily found via pubmed.  In general, the levels of salivary hormones show the expected changes across cycle phases when the comparison is made within individuals.  There are considerable individual differences which make the comparison of levels by cycle phase between individuals less meaningful.
Where can I find normal ranges for each analyte by age group?
We have range values in the case of assay kits which have been 510k cleared by the FDA for Diagnostic use. These data are available in the specific kit inserts on-line.  With research use only kits a substantial amount of the published literature is based on Salimetrics assay kits.  It is likely that studies have been published that would provide ballpark information about expected ranges in the age groups of interest to your specific study. We also recommend that researchers establish a range of normal values for a healthy population within your specific study.
Where can I find normal ranges for each analyte by species?
Species specific data can often be found in the scientific literature, but we do not track this information internally.
Where can I find data for the circadian/diurnal pattern for each analyte?
The literature is rather extensive on this subject for several salivary analytes.  In fact, this publication has performed a meta-analysis for expected diurnal salivary cortisol reference ranges;
Miller, R., et al. (2016) The CIRCORT database: Reference ranges and seasonal changes in diurnal salivary cortisol derived from a meta-dataset comprised of 15 field studies. Psychoneuroendocrinology. 73:16–23. PMC: PMC5108362