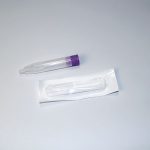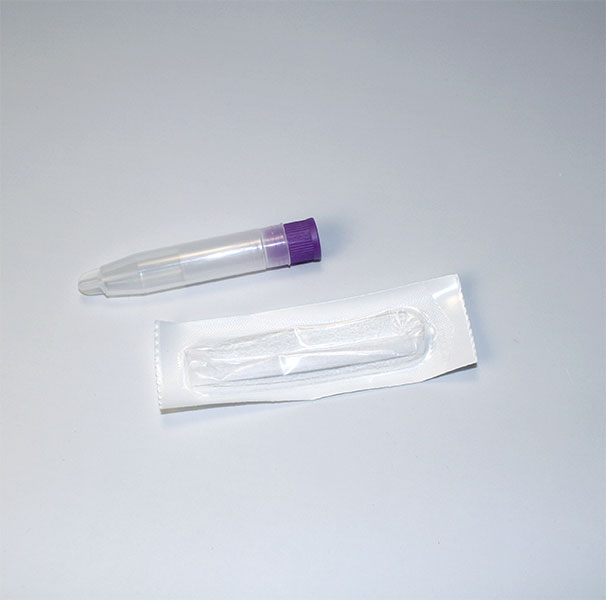 Saliva Collection for Infants <6 Months Old
Read More...
The volume of sample recovered is typically in the range of 200-1000 µL. The SIS is Also backed by a Salimetrics QC report, which verifies consistent lot-to-lot performance. This method comes complete with SalivaBio Infant's Swab (SIS), swab storage tube, and sample collection instructions, this saliva collection system is ready to use in the field or on-site.
View the chart below for a list of analytes approved to be collected with the SIS. If your analyte is not listed, we recommend collecting with the passive drool method. However, a pilot study may reveal a high correlation in your subject group, which will enable you to utilize this method effectively.
Show less...
Technical Summary
Method Instructions

Specifications
Intended Use:
Infants <6 months old
Volume Capacity:
1 mL
Regulatory Status:
FDA Registered
Material Composition:
Synthetic Swab
Swab Size:
6.5 mm x 90 mm
Individually Wrapped:
Yes
Package Contents
SalivaBio Infant Swab Device (5001.08)
50 pcs
Swab Storage Tube (5001.05)
50 pcs
Approved for Analytes
Cortisol, Alpha-Amylase, Chromogranin A, Cotinine, Interleukin-1 Beta, Interleukin-6, Melatonin, Secretory Immunoglobulin A, Testosterone, DNA Analysis, Uric Acid
Recommended

Handling & Storage

Accessories
4″ Swab/Conical Tube Storage Box
​Moisture-resistant laminated fiberboard boxes are ideal for freezer and refrigerator storage. The 7 x 7 grid insert makes easy work of sample organization.
Specifications

Item#

5023.00
Size:
5.5″ x 5.5″ x 4″
Qty:
Each
Order Online
Bar-Coded Sample Labels
​Small polypropylene labels which adhere to tubes frozen to -80°C and will not fall off upon thawing. Sample ID number, study name and barcode are pre-printed onto the 1-in square labels ensuring positive sample identification during saliva collections.
Specifications

Item#

5009.07
Size:
26 mm x 26 mm (1″ x 1″)
Qty:
Each
Order Online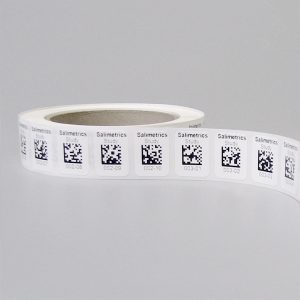 Contact: Salimetrics (USA)
Salimetrics' COVID-19 Status – 6 April 2020 – No change to Prior Update:
Salimetrics' Sales and Customer Service, as well as all other non-laboratory personnel, have successfully transitioned to working remote and are fully able to provide support to our customers.
Our Salimetrics Pennsylvania Manufacturing Center remains open for customer orders and shipments. All Salimetrics' laboratory personnel are following PPE guidelines per CDC Biosafety Level 2 (BSL-2).
The Salimetrics' SalivaLab, located in California, is open to receive samples. In accordance with State of California Executive Order N-33-20 effective March 19, 2020, our Carlsbad, California facility, including R&D and SalivaLab personnel, will remain open working on research critical to the COVID-19 response; onsite SalivaLab personnel will be able to receive samples, and in some cases, test and send data.  All Salimetrics' laboratory personnel are following PPE guidelines per CDC Biosafety Level 2 (BSL-2).
WHAT TO DO BEFORE YOU SEND SAMPLES
X
COVID-19 Notice