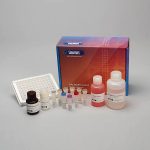 Salimetrics Assay #1-2112 (in vitro diagnostic use)
Salimetrics Salivary Cotinine ELISA provides researchers with a sensitive method to objectively quantify differences in individual cotinine levels (nicotine exposure), using an easy to collect, non-invasive saliva-sample. Validated for clinical use, and highly correlated with serum levels, Salimetrics Cotinine assay's high-sensitivity distinguishes between active smokers, non-smokers, and recent second-hand smoke exposure. Cotinine, the most common biomarker for nicotine exposure analysis, and
is primarily measured in smoking cessation studies, e-cigarette and public health research, and to assess second-hand smoke exposure in children. Companies may also evaluate salivary cotinine levels for tobacco use relative to employment, health, and life-insurance purposes. Cotinine is a preferred biomarker to evaluate tobacco use, because it maintains a half-life of up to 16-hours, as opposed to nicotine's half-life of just several hours.

Technical Summary
Assay Protocol

Specifications
Catalog#:
1-2112
Regulatory Status:
510(k) Exempt, CE Mark
Format:
96-well plate
Assay Time:
~ 2.5 hrs
Sample Volume/Test:
20 µL
Sensitivity:
0.15 ng/mL
Assay Range:
0.8 ng/mL - 200 ng/mL
Storage Requirements:
2-8°C
Tests Per Kit
Singlet:
76
Duplicate:
38
---
References & Salivary Cotinine Research
Benowitz, N.L. (1996). Cotinine as a biomarker of environmental tobacco smoke exposure.  Epidemiol Rev, 18(2), 188-204.
Dhar, P. (2004). Measuring tobacco smoke exposure: Quantifying nicotine/cotinine concentration in biological samples by colorimetry, chromatography and immunoassay methods. J Pharm Biomed Anal, 35(1), 155- 68.
Alterman, A.I., Gariti, P., Niedbala, R.S. (2002). Varying results for immunoassay screening kits for cotinine levels. Psychol Addict Behav, 16(3), 256-59.
Van Vunakis, H., Tashkin, D.P., Rigas, B., et al. (1989). Relative sensitivity and specificity of salivary and serum cotinine in identifying tobacco-smoking status of self-reported non-smokers and smokers of tobacco and/or marijuana. Arch Environ  Health, 44(1), 53-58.
Benowitz, N.L., Hukkanen, J., & Jacob, P., 3rd (2009). Nicotine chemistry, metabolism, kinetics and biomarkers.  Handb Exp Pharmacol, 192, 29-60.
Watts, R.R., Longone, J.J., Kinght, G.J., & Lewtas, J. (1990). Cotinine analytical workshop report: Consideration of analytical methods for determining cotinine in human body fluids as a measure of passive exposure to tobacco smoke.  Environ Health Perspect, 84, 173-82.
Roche, D., Callai, F., Reungoat, P., & Momas, I. (2001). Adaptation of an enzyme immunoassay to assess urinary cotinine in nonsmokers exposed to tobacco smoke.  Clin Chem, 47(5), 950-52.
Chard, T. (1990). An introduction to radioimmunoassay and related techniques (4th ed.).  Amsterdam: Elsevier.
Granger, D.A., Blair, C., Willoughby, M., Kivlighan, K.T., Hibel, L.C., Fortunato, C.K., Wiegand, L.E., & The Family Life Project Investigators (2007). Individual differences in salivary cortisol and alpha-amylase in mothers and infants: Relation to tobacco smoke exposure.  Dev Psychobiol, 49(7), 692-701.