A Better Way to Manage Your Saliva Collection Study
In This Drop: Introducing A Better Way to Manage Your Saliva Collection Study.
Salimetrics recently released the OnTimePoint™ (OTP) Saliva Collection Management System, a tool created to improve how researchers manage their study and obtain accurate, reliable, and reproducible results.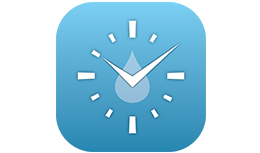 Our team at Salimetrics focused on the methods for Salivary Bioscience and has once again created a new method that improves sample integrity and participant compliance, and in the process, now provides an easy, low-cost way to increase rigor and reproducibility. This parallels the call to increase rigor and reproducibility in research from the NIH and publications from the research community such as: Schlotz (2018), Hulett (2019), and Benz (2019). For Salimetrics, high-quality research starts with high-quality best practice methods; and concentrating on sample integrity and participant compliance is a critical aspect of rigor and reproducibility that was putting research studies at risk. To achieve better compliance, the Salimetrics team addressed five key elements of successful saliva collection: (1) time-point accuracy; (2) flexible sample scheduling and notifications; (3) study dashboards for real-time visibility; (4) intuitive participant engagement; and (5) flexible questionnaires.
5 KEY ELEMENTS FOR THE NEW ONTIMEPOINT (OTP) SALIVA COLLECTION MANAGEMENT SYSTEM
1. Guarantee Time Point Accuracy for Saliva Sample Collection
OnTimePoint's core functionality allows researchers to design and customize their study while minimizing participant and sample collection error. OnTimePoint™ guarantees time point accuracy by managing sample collection time points through smart barcode scanning and timepoint questionnaires. This system provides transparent communication between the researcher and their participants. Researchers can know the exact time and duration of each sample collection time point and thus decide whether it meets their study specifications. Using OnTimePoint™ will give researchers confidence in their results by standardizing protocols and collection times across participant groups.
2. Flexible Sample Scheduling, Notifications, and Error-Proofing
The ability to schedule samples and send sample collection notification reminders to a participant's mobile device is a crucial tool. Researchers can also set a designated time (for example, 5 or 10 minutes before) to send reminder notifications to participants for upcoming samples, so that they can be prepared to collect on time. In addition, OnTimePoint™ allows awakening samples to be taken prior to their scheduled awakening time for individuals who may wake up early. Samples can also be set up as "On Demand" samples, allowing participants to initiate a sample collection in real-time at awakening, bedtime, during an event, or at random. This added feature gives participants an opportunity to collect samples based on an unscheduled triggering event, adding to the biological accuracy of the sample. OnTimePoint™ also supports scheduling sample collections before or after the previous or next sample, before or after events, and/or around awakening and bedtime. Once participants are ready to collect a sample, they simply scan the QR barcode found on the vial which pairs that sample to that participant, enhancing sample collection transparency.
Error proofing is vital to improving the quality of samples in a study. There are times when, even with the best intentions, participants produce non-compliant samples. OTP provides researchers the ability to flag these samples as they are occurring, and then choose whether to add additional samples or recollect samples from the participant and, as a result, researchers avoid having incomplete or erroneous biological data which may be critical to their findings. With this combination of sampling options, it is now possible to keep participants on time and fix previous sampling errors before it is too late.
3. Easy to Manage Study Dashboard
Real-time feedback on the researcher dashboard lets investigators view the overall progress of their study, evaluate and make potential adjustments to keep their study on track. You can add participants, schedule notifications, change their SalivaBio sampling method or volume requirements, and set sample collection schedules, even after the study has started. The best study outcomes have great study visibility and coordination, and the OTP dashboard, with its drill-down features, makes this easier and available all the time.
4. Intuitive Participant App
For participants, a free mobile app (compatible with both iOS and Android devices) can be downloaded through the Play or App Store. Within the app, participants can view the remaining number of samples and collection days, as well as a "to-do" list for required study inputs. The app then notifies participants of sample collection times, with optional content such as pre- or post-sample collection instructions and/or late sample reminders. The interactive framework also includes optional time-based questionnaire inputs such that researchers can qualify the sample pedigree – think about it: real-time answers to real-time questions right during sample collection.
5. User-Customizable Features for Added Flexibility
Sleep/Wake/Event Timing: Collect critical samples on time
Fitbit Integration: Backup/validation for wake and sleep times
Daily Questionnaires: Researchers can compose and change up to 8 daily multiple-choice questions, which are scheduled to appear once per day
TimePoint Questionnaires: Researchers can compose up to 4 multiple choice questions for participants to answer while collecting samples, which encourages participant compliance and engagement
Sample Alerts: If sample collections are out of specification, an alert will be sent to the researcher's email and displayed on the study dashboard
Customizable Content Screens: For welcome text, sample collection instructions, post collection instructions, missed collection notifications, closing text, and more…
Provided Excel Template: Seamlessly import all participants and groups in a few clicks
Study or Participant Data Export: You can view or export (spreadsheet) data for a single or all participants quickly
Multi-Study Support: Coordinate multiple studies at the same time
Merit Badges: Encourage increased participant compliance
Every Study Will Benefit From OnTimePoint™
The OnTimePoint™ Saliva Collection Management System is priced at a low-cost so that every study benefits, no matter how straightforward or complex the sample collection protocol and participant data seem. Two-tiered pricing is based on a per-study basis. For Salimetrics, high-quality research starts with high-quality best practice methods, and creating these methods for the Salivary Bioscience community is our primary focus.
We're currently offering you a chance to explore the OnTimePoint Study Dashboard at no cost and experience what it is like to have more time available.
When you are ready to begin collecting samples, you can purchase one of our two, low-cost study license options and launch your study – or order a license at any time here.
Want to take OTP for a test drive first? Our next 1/2 hour training course is coming up soon. Check out the Webinar Schedule and register for the OnTimePoint™ Training Workshop now.
And that is all there is to it. Now you are in control of a simple, easy to use method for maintaining participant compliance and increasing rigor and reproducibility in your salivary bioscience research.
*Note: Salimetrics provides this information for research use only (RUO). Information is not provided to promote off-label use of medical devices. Please consult the full-text article.