SBB – Reproductive and Sexual Health
In This Drop: Salivary Bioscience for Reproductive and Sexual Health Research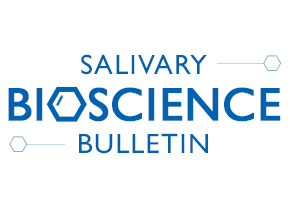 This issue of The Spit Report focuses on the steroid sex hormones and their relationship to reproductive and sexual health. Because the measurement of steroid hormones in saliva is simple and less stressful compared to blood, salivary testing for cortisol has become the standard method among behavioral and social scientists. The numbers of studies measuring the sex hormones estradiol, DHEA, progesterone, and testosterone in saliva have also grown significantly; papers using salivary testosterone determinations in particular have increased by nearly a factor of three between the years of 2005 and 2009.
The traditional use of blood as a testing medium has remained strong in certain areas of research, however, and notably so in reproduction and fertility studies. As an example we feature here a recent publication that examines the effects of serum estradiol on in-vitro fertilization outcomes. It is our belief, however, that the convenient and non-invasive nature of saliva hormone testing also makes it appropriate for use in this area. In clinical procedures or studies that require repeated sampling to monitor fertility hormone cycles, for example, the adoption of saliva testing will greatly reduce the amount of patient discomfort and stress, as well as eliminating the expense of having a trained professional present to draw blood. And for studies that seek to employ a multi-level design by combining hormone measurements with genetic analysis, it is now well documented that saliva is also a convenient source of high-quality DNA. In short, we feel that the use of salivary testing will continue to grow rapidly as more and more researchers consider the benefits that saliva has to offer.
To illustrate the value of saliva testing specifically for the study of sex hormones, we present here several examples of recent research.
Salivary Testing Used for Walrus Reproduction Research
Researchers at Six Flags Discovery Kingdom in Vallejo, California are currently sending walrus saliva samples to the Salimetrics Testing Service for the analysis of estradiol, progesterone, and testosterone  levels.  Holley Muraco, who serves as Marine Mammal Reproductive Physiologist and Consultant at the park, explains that Pacific walruses have ". . . a complex reproductive biology adapted to life in the Arctic.  Although they live long healthy lives in zoos and aquariums, they don't reproduce very often.  My study focus is to understand why so that we can maximize reproductive success and answer key questions about their reproductive biology.  Hopefully this information will be useful not only for zoos and aquariums but also to assist wild animal management."
Monitoring reproductive hormones requires collection of daily samples. Although the walruses are trained to give a voluntary blood sample, asking them to do this on a daily basis is not really practical.  As Holley puts it, "Eventually the 3000 pound walrus would get tired of being stuck with a needle daily."  The ability to measure sex hormones through saliva makes this type of monitoring possible.  Training the walruses to open their mouths to provide a saliva sample was easy, and saliva samples are collected by swabbing their mouths and tongues.  Preliminary results have shown that salivary hormone levels correlate well with blood values, and Holley believes that their study will prove saliva's usefulness for daily hormone testing in marine mammals.  This work has attracted the attention of other zoos and aquariums, and some have become involved in the Six Flags walrus study.
Interleukin-1 Receptor Antagonist Gene (IL-1RN) Polymorphism is a Predictive Factor of Clinical Pregnancy after IVF
Gremlich, S., Fratta, S., Rebellato, E., et al. (2008).  Human Reproduction, 23(5), 1200-1206.
The attachment, or implantation, of an embryo to the mother's uterus is a complex matter due to the natural tendency of the mother's body to reject objects that it regards as foreign.  Even with modern IVF techniques that generate high-quality embryos, only about 25% of the procedures result in a successful pregnancy.  In order to avoid the rejection of the embryo, a complex web of signals involving immune cells, cytokines, and other molecules are exchanged that prepare the embryo and the endometrial lining of the uterus for the successful implantation. Cytokine control over inflammatory responses are particularly important to this process, and studies have suggested that certain genetic profiles for these inflammatory mediators may result in higher chances of achieving pregnancy.
The pro-inflammatory cytokines interleukin-1 (IL-1α, IL-1β), a related antagonist (IL-1Ra), and a receptor (IL-1R1) form an important part of the body's immune system, and they are thought to play a significant role in embryo implantation.  A number of genetic polymorphisms related to IL-1 have been identified, and it is known that individuals have varying degrees of inflammatory response as a result of these genetic variants.  In this study polymorphisms in the IL-1β gene (C+3953T) and the IL-1 receptor antagonist gene (IL-1RN VNTR) were examined for possible links between the mother's genetic profile and pregnancy outcome following IVF procedure.  In addition, polymorphisms for two matrix metalloproteinases–MMP2(C-1306T)and MMP9 (C-1562T)–that are often discussed in conjunction with IL-1 were examined for possible links to IVF success.  IVF patients followed either a fresh embryo transfer protocol or a frozen-thawed embryo transfer protocol.  Fourteen days after transfer a test for pregnancy by measurement of βhCG in a blood sample was carried out.  Genetic analysis of the mothers was carried out using buccal smears and PCR analysis.
The study found that the IL-1RN VNTR polymorphism, but not the IL-1β +3953 polymorphism, was associated with IVF outcome.  The clinical pregnancy rate was more than twice as high when the IL1-RN*2 allele was absent, compared to when one or two copies of the IL-1RN*2 allele were present.  This work agrees with earlier studies that found that the effect of the IL-1RN*2 allele is an elevated pro-inflammatory response and that higher levels of the IL-1 receptor antagonist (IL-1Ra) are associated with lower levels of IL-1β and a higher clinical pregnancy rate in an IVF population.  The authors note that the IL-1RN VNTR polymorphism has also been studied in the fetal genome, and that when the fetus carries the IL-1RN*2 allele it may have a positive effect on pregnancy rates, unlike this study, where it has a negative effect in the mothers.  They suggest that it may be the combined maternal-fetal genetic profile for the IL-1RN VNTR polymorphism that is important for successful implantation.  No association was found in this study between the MMP2 or MMP9 polymorphisms and IVF outcome. However, the authors discuss this finding in the context of other research in order to show why maternal MMP production may be important for its effects on embryo implantation.
REFERENCES & RELATED RESEARCH
Sexual Health and Aging
Salivary Sex Hormone Measurement in a National, Population-Based Study of Older Adults
Gavrilova, N., Lindau, S.T. (2009). J Gerontol B Psychol Sci Soc Sci, 64 (Suppl 1), i94-105.
Pre-Term Birth
Saliva Estriol Levels in Women With and Without Prenatal Antidepressant Treatment
Suri, R.S., Hellemann, G., Cohen, L., et al. (2008). Biol Psychiatry, 64(6), 533-37.
Assisted Reproduction
Serum Estradiol Levels During Controlled Ovarian Hyperstimulation Influence the Pregnancy Outcome of In Vitro Fertilization in a Concentration-Dependent Manner
Joo, B.S., Park, S.H., An, B.M., et al. (2010). Fertility and Sterility, 93(2), 442-6.
*Note: Salimetrics provides this information for research use only (RUO). Information is not provided to promote off-label use of medical devices. Please consult the full-text article.