SBB – Is Your DLMO Keeping You Up At Night?
AVAILABLE NOW
Salimetrics At-Home or in Clinic Circadian Assessment (DLMO) Kit.
In This Drop: Estimating DLMO with Salivary Melatonin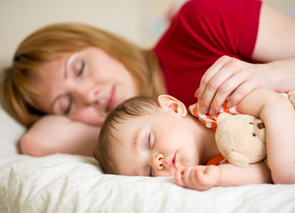 The buzz in the sleep industry is DLMO – do you know your DLMO? Dim Light Melatonin Onset (DLMO) is an index to measure an individual's circadian rhythm (biological clock) and knowledge of your circadian timing can help diagnose the cause of chronic sleep deprivation. The National Institutes of Health estimates that 50 to 70 million Americans have chronic sleep disorders and intermittent sleep problems. Likewise, a poll conducted by the National Sleep Foundation indicates that 70% of Americans say they have frequent sleep problems. Due to costly, unpleasant testing procedures, the majority of sleep problems remain undiagnosed and untreated in the US. When properly diagnosed and treated, sleep specialists estimate that 85-90% of their patients get better sleep. Salimetrics provides an alternative sleep assessment.
Know your DLMO: Sleep disorder diagnosis and beyond
Since late 2007, the medical impacts of sleep disorders have moved from a concern restricted to nightshift-workers and jet-lag to the leading life threatening health conditions including heart disease, hypertension, cancer, stroke, depression, obesity and diabetes.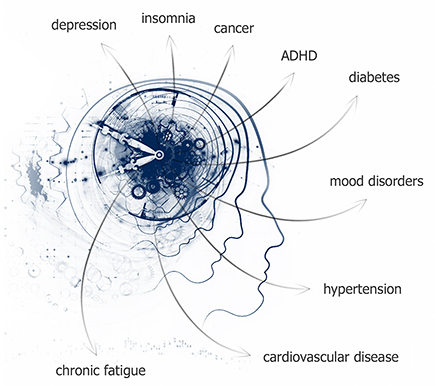 Monitoring sleep with polysomnography and DLMO have been important steps in helping diagnose sleep disorders, but require uncomfortable overnight stays at a sleep center with frequent blood sampling. Salimetrics has developed a salivary melatonin assay with industry-leading accuracy and precision to detect DLMO. The Salimetrics method offers a new easy and painless way to measure DLMO in the convenience of one's own home; a collection of timed saliva samples is all that's needed. Samples are self-collected by the patient, mailed to the testing facility and values are reported to sleep specialists and clinical researchers. These data can then be used as a first step towards treatment for a better night's sleep.
Salivary DLMO is a critical part of effective sleep assessments that will help many people seek effective treatments to prevent disease and improve quality of life.
REFERENCES & RELATED RESEARCH
Keijzer H, Smits MG, Duffy JF, Curfs LM (2014). Why the dim light melatonin onset (DLMO) should be measured before treatment of patients with circadian rhythm sleep disorders. Sleep Med Rev, 18(4), 333-9.
*Note: Salimetrics provides this information for research use only (RUO). Information is not provided to promote off-label use of medical devices. Please consult the full-text article.