SBB – Exercise, Sports Science, and Medicine
In This Drop: Salivary Bioscience and Sports Medicine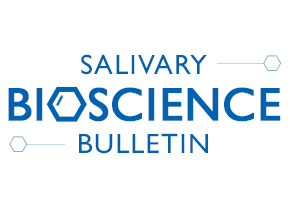 Whether going to a stadium to watch highly skilled athletes compete or simply engaging in some casual weekend fun of their own, humans seem to be drawn to competitive physical activity. Professional sports franchises around the globe are truly big businesses, and owners, coaches, and players are naturally interested in finding training methods that will both maximize performance and help protect against injury. Amateur athletes may also share similar concerns. This interest in training has prompted a considerable amount of research into the topic of sports medicine, and performance studies that involve analytes such a cortisol and testosterone are finding that they can be conveniently and reliably measured in saliva.
Exercise and the Immune System
Sports medicine is about much more than just training athletes, however. It is already widely acknowledged that exercise can have positive effects on general health and mood, and ongoing research is suggesting that even modest exercise programs can help some people avoid or control serious inflammatory conditions such as heart disease and diabetes. Evidence is mounting that levels of many salivary analytes including steroid hormones (cortisol, DHEA, testosterone, estradiol, etc.), markers of nervous activity (alpha amylase, chromogranin A), and markers of mucosal immunity (SIgA, lysozyme, and other anti-microbial proteins) are affected by exercise. In addition, genetic studies are showing that underlying polymorphisms may play a role in the interaction between exercise and inflammatory disease.
In this issue of The Spit Report we take a look at some recent research that investigates the effects of exercise on the human body and, in particular, on ways that exercise can have both positive and negative effects on the immune system.
Get More Consistent Salivary SIgA Results
Advice on proper saliva collection techniques and better ways to express your data.
*Salimetrics provides this information for research use only (RUO). Information is not provided to promote off-label use of medical devices. Consult full text of article.
The SalivaBio Children's Swab: A Better Way to Collect Saliva
Researchers who collect saliva samples from children know that it can sometimes be a frustrating task. Young children often have difficulty donating saliva by the passive drool technique, and existing absorbent devices can pose a choking hazard, cause assay interference for some analytes, or fail to collect large enough sample volumes. To solve these problems we are introducing a new SalivaBio Children's Swab (SCS) that is specifically designed for use with children under the age of six.
This device is made of the same inert polymer as our regular SalivaBio Oral Swab (SOS), but redesigned to be longer and smaller in diameter. The extra length allows a parent or researcher to hold one end while the other end is placed in the child's mouth. After the sample is absorbed, the saturated portion of the swab is cut free and the sample recovered by compression in a needle-less syringe or by centrifugation.
Genetic Polymorphism Panels to Study Depression, Alcoholism, PTSD, ADHD, and More
Salimetrics is currently working with our expert consultants in a number of research fields to develop panels of polymorphisms for customers who wish to add DNA analysis to their research projects. More information on these related genes will be posted on our website in the future as they are identified.
For general information on our DNA analytical service, please visit the DNA Analysis page of our website, call us toll free at 1-800-790-2258, or email us at support@salimetrics.com
Acute and Chronic Effects of Exercise on Markers of Mucosal Immunity.
Bishop, N.C., Gleeson, M.  Frontiers in Bioscience 14 (2009): 4444-56.
Recent research has suggested that exercise can be related to changes in immune function.  It has been observed that extended or high-intensity exercise leads to increases in upper respiratory tract infections (URTI), which seem to correlate to reductions of immune function, as measured by levels of secretory IgA (SIgA) in saliva. Conversely, modest levels of exercise have been found to lead to reduced levels of URTI, accompanied by either slight increases or no change in SIgA levels.  Establishment of a direct link between URTI and exercise-induced immune changes has proven difficult, however.  This review summarizes and discusses current research on this topic.
Saliva is an ideal testing fluid for studies in the field that involve athletes and exercise.  However, the paths of entry into saliva for protein biomarkers such as SIgA, alpha-amylase, lysozyme, and lactoferrin are different from those of other analytes often measured in saliva, such as the steroid hormones.  This article discusses the implications that these differences have for measurement of immune markers in saliva.  It is suggested that inconsistency in various factors such as hydration of subjects, different methods of collecting saliva, and the presence or absence of salivary stimulation makes it difficult to compare findings among studies.  The need to standardize the method of reporting SIgA data and the merits of expressing assay results in relation to total protein, saliva flow rates, or saliva osmolality are discussed.  SIgA levels can also vary widely among individuals; studies that examine the relationship between salivary SIgA levels and incidence of disease may therefore be advised to follow changes on an individual basis rather than attempting to compare them to average values.
In the discussion of mechanisms that may explain how exercise can influence levels of immune markers, the authors review studies that point to changes in sympathetic and parasympathetic nervous signals to the salivary glands.  Nervous signals affect both the rates of saliva flow and the release of proteins such as alpha amylase, lactoferrin, and lysozyme into saliva.  In contrast to these markers that are synthesized in the salivary glands, however, SIgA is produced by plasma cells located near the salivary cells and then transported through the salivary cell membranes by the polymeric Ig receptor (pIgR).  The rate of secretion of SIgA into saliva is therefore dependent both on the rate of IgA production by the plasma cells and by the rate of transport of the IgA molecules through the membranes.
The mechanisms that underlie the acute and longer-term changes in SIgA production in humans in response to exercise are not well understood, but recent animal studies suggest that sympathetic nervous system activity may affect the rate of expression and mobilization of pIgR.  This may explain the slight increases of SIgA that occur after moderate exercise.   Less is known about the mechanisms that would account for decreases in SIgA levels following intense exercise, however.   Speculative explanations include depletion of the IgA pool available for transport following prolonged mobilization of the pIgR or reductions in the amount of pIgR available following exercise of a certain intensity or duration.  Future studies are needed to investigate the control of secretion of SIgA and other immune markers in saliva, as well as the manner in which these molecules interact in the oral cavity to provide immune protection.
REFERENCES & RELATED RESEARCH
*Note: Salimetrics provides this information for research use only (RUO). Information is not provided to promote off-label use of medical devices. Please consult the full-text article.