Insights on "Optimizing" Sample Size in Salivary Bioscience Research-Supplemental Figures
Each graph portrays the distribution of salivary Coritsol Awakening Response, Cortisol Diurnal, and Trier Social Stress Test, searched from PubMed, based on the number of participants involved in each study. You'll notice the distributions are non-normal and for this reason, we draw the reader's attention to the median as the measure of central tendency.
Cortisol Awakening Response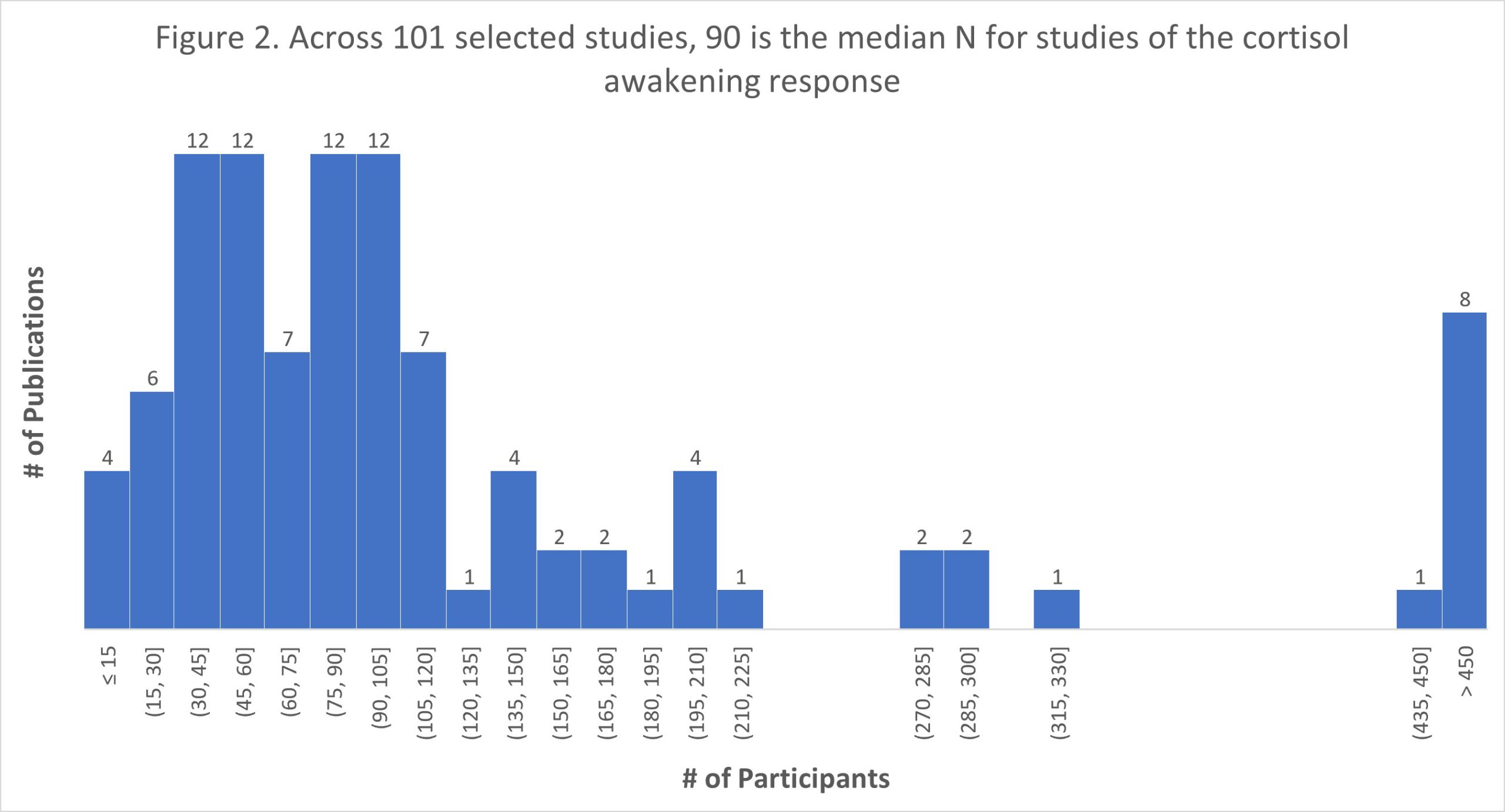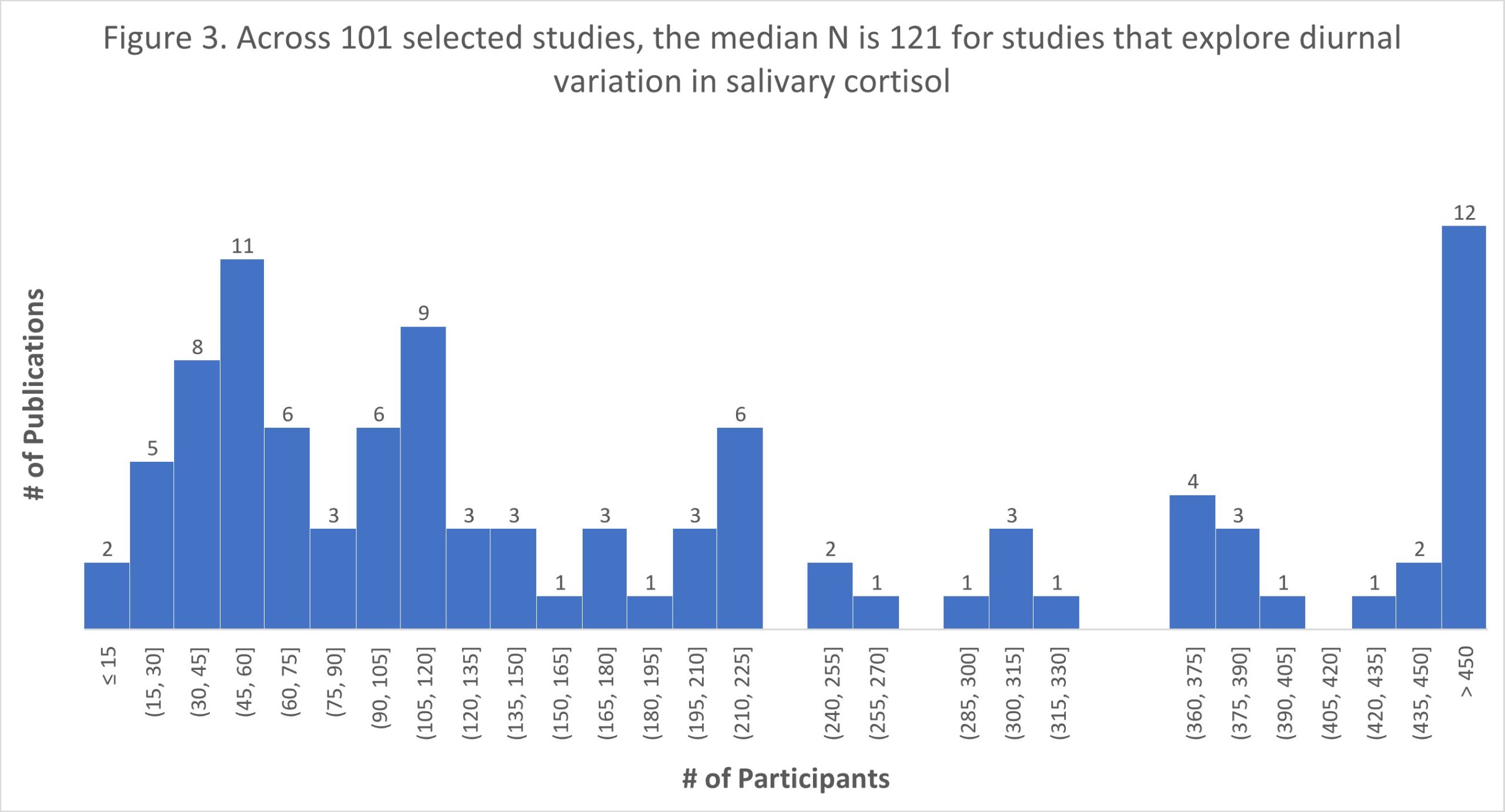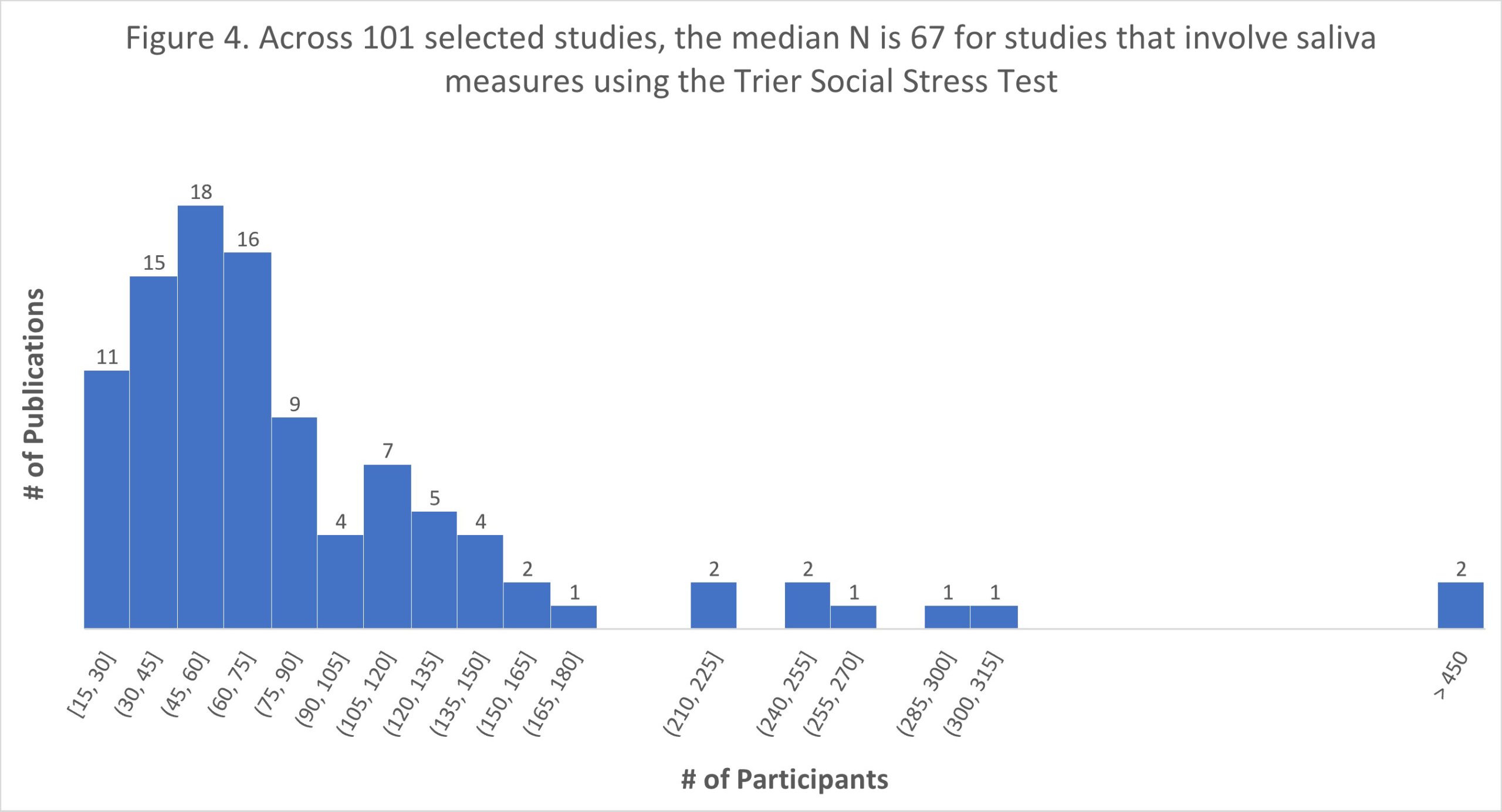 *Note: Salimetrics provides this information for research use only (RUO). Information is not provided to promote off-label use of medical devices. Please consult the full-text article.